THE SALES EVENT OF THE FINNISH PAINTERS' UNION

Kaapelitehdas, Merikaapelihalli
Tallberginkatu 1 c, 00180 Helsinki
---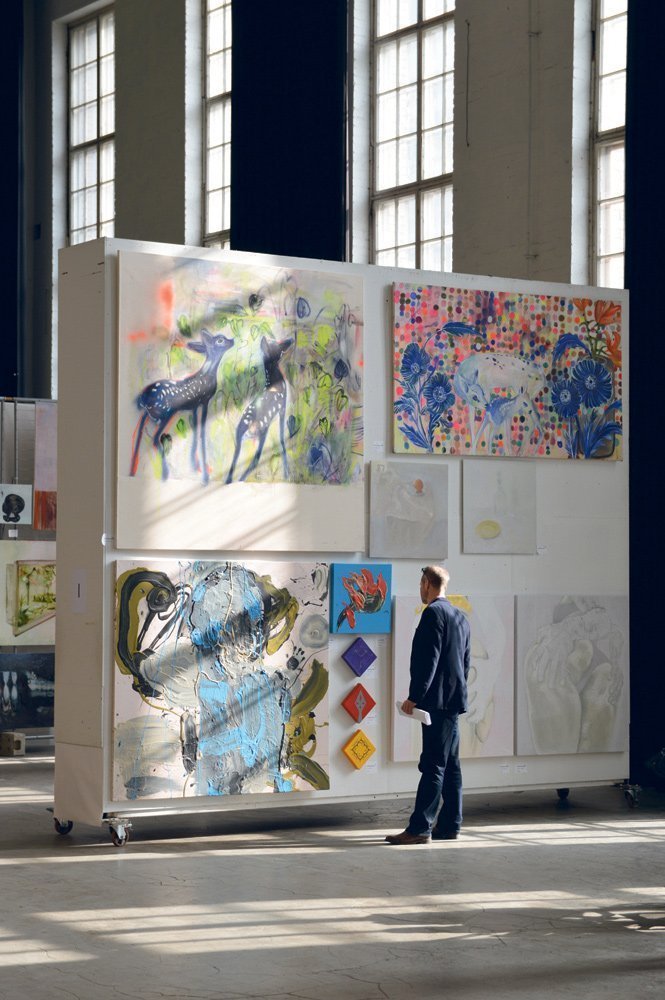 THE SALES EVENT OF THE FINNISH PAINTERS' UNION 2023
17.2.–17.4.2023 online sales https://teosvalitys.painters.fi
11.–19.3.2023 at the Cable Factory
The annual major painting event, the Sales Event of the Finnish Painters' Union, will be staged in Merikaapelihalli, at the Cable Factory, in March. It is the biggest art event in Finland, and over 700 artists take part in the exhibition, putting nearly 3 000 works of art on display.
The Sales Event offers a broad overview of Finnish painting. Most styles and techniques are represented and both new entrants and well-known artists are participating.
The Sales Event is open for nine days, and customers are welcome to take their purchases immediately. It is worth visiting this free-admission event several times, because the selection changes during the nine days as the artists replace purchased works with new ones.
The number of visitors to this popular event has been rising over the years, and last year a record of nearly 24,000 art lovers visited the Sales Event.
The Sales Event of the Finnish Painters` Union March 2023
Cable Factory, Merikaapelihalli, Tallberginkatu 1 C, 00180 Helsinki
Free entry. Open: Mon–Fri 12–18, Sat–Sun 11–17

Pictures of works: https://teosvalitys.painters.fi
www.instagram.com/taidemaalariliitonteosvalitys
https://www.facebook.com/taidemaalariliitonteosvalitys
---
The Sales Event 2024 is at the Cable Factory 9.–17.3.2024. See you there!