NUORET 2023 (YOUNG ARTISTS)
10.5.2023 — 4.6.2023
Nuoret 2023 (Young Artists) is an exhibition of today's young contemporary artists, which will be held from 22 April to 4 June 2023. The exhibition will be seen in seven different exhibition spaces including Kunsthalle Helsinki, Galleria G, Photographic Gallery Hippolyte, MUU Helsinki Contemporary Art Centre, Gallery Sculptor, tm•gallery and HAM Corner.
Nuoret 2023 (Young Artists) will challenge and reform established production and exhibition practices in the field of visual arts. The project will contribute to a future world in which visual arts will be valued by society, visual artists can earn a decent living with their work and wider audiences will enjoy visual arts.
tm•gallery displays art works by Kihwa-Endale and Jenni Niskala.
Kihwa Endale
looking back at the night sky
painting installation (acrylic, mirror, canvas, salt clay, sound) 2023
When we look at the stars we are looking into the past; its light travels for years, decades or millenia before it enters our sight. This light and our eyes are two mirrors facing each other; an infinite reflection.
These works are a way to understand being a partial Korean, a second generation immigrant, a daughter and a sister. I am a part of their stories and they are of mine.
Time, star clusters, elements of korean shamanism, and salt are inspirations for the making of these.
Kihwa-Endale (b.1992) is a poet and painter. Using mirrors as a canvas, the reflective surface is a tool for her to play with time, gaze and the bridge between realities.
Jenni Niskala
The works in the exhibition are based on the materials and features of the work process. They show visual details, such as the stencils used in printing and the ink marks left behind in the printing process.
Niskala's works reflect on the essence and characteristics of printmaking and the aesthetics of working with printing techniques. They explain the work process and techniques behind printed images by deconstructing the meta-level work into images. The technique comes together with similar observations of the environment in some of the works, whilst others tend to depict the construction of the works as a serial event, in which a piece introduces techniques one after the other.
Jenni Niskala is a Master of Fine Arts and a graphic artist, having graduated from the Academy of Fine Arts of the University of the Arts Helsinki in 2022. Her artistic work is based on working and applying printmaking techniques, most often mokulito, wood engraving and roller techniques. Niskala's works have been exhibited in solo and group exhibitions since 2013. Her works are held in various collections, including those of HUS Helsinki University Hospital, Finnish State Art Commission and Jyväskylä Art Museum.
The Kordelin Foundation and the Finnish Art Society are supporting Niskala in her current work and preparing for the exhibition.
Being an Artist – Kihwa-Endale & Jenni Niskala
Saturday 27.5. at 2 pm
Being an Artist is a meeting, where you can meet the artists behind the art works and find out what the artists of Nuoret 2023 -exhibition answer to the questions of the Nuoret 2023 book of friends. Come to discuss with artists Kihwa-Endale ja Jenni Niskala about art, being an artists and the Nuoret 2023 Exhibition.
Both Finnish and English are used in the discussion.
More information:  nuoret2023.fi/English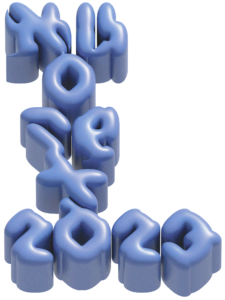 CV, Kihwa-Endale
CV, Jenni Niskala