KARUSELLI
15.8.2019 — 8.9.2019
tm•gallerian Karuselli-näyttely on osa Helsingin Juhlaviikkojen tämän vuoden kuvataideohjelmistoa! https://helsinkifestival.fi/ohjelma/karuselli-joka-paiva-uudet-kuvat/
Uusi, rohkea, ennennäkemätön ja varmasti erilainen näyttelykonsepti toteutetaan 15.8.–8.9.2019 tm•galleriassa Helsingissä. Esillä on joka päivä uusi näyttely – galleriassa esitellään päivittäin yhden tai kolmen taiteilijan teoksia. 25 päivän ajan taide vyöryy runsaana yleisön eteen – kaiken kaikkiaan karusellissa pyörii 59 taiteilijan teoskokonaisuudet. Näyttelyn taiteilijat on arvottu mukaan ilmoittautuneiden Taidemaalariliiton jäsentaiteilijoiden keskuudesta. Uusi konsepti mahdollistaa taidemaalauksen monipuolisen esittelyn ja samanaikaisesti piilottaa sisäänsä kysymyksen kuratoimalla tai arpomalla tehtyjen taiteilijavalintojen erosta. Jännityksellä jäämme odottamaan mitä tuleman pitää.
Karusellin taiteilijat:
to 15.8. Taiteiden yönä Anna Lepän näyttelyn viimeinen päivä, galleria avoinna 11-22, keskustelutilaisuus taiteen merkityksestä ekologisen kriisin aikakaudella klo 19.
pe 16.8. Timo Tähkänen  galleria avoinna 12-17
la 17.8. Ritva Touré
su 18.8. Heidi Lahtinen, Valentina Näsi, Juhani von Boehm
ma 19.8. Satu Laurel, Anna Wilhelmus, Tuomo Klemi
ti 20.8. Tuula Lukkarinen, Sini-Meri Hedberg, Heli Huotala
ke 21.8. Heidi Vasara, Anssi Hanhela, Paananen & Ulvila
to 22.8. Jenni Kalsola
pe 23.8. Kristiina Parviainen, Anneli Kokkonen
la 24.8. Timo Sailaranta, Tiina Nevalainen, Pamela Puntti
su 25.8. Hanna Olá, Merja Hujo, Helena Laine
ma 26.8. Annika Ruuska
ti 27.8. Päivi Kinnunen, Kaija Hinkula, Terttu Tuiremo
ke 28.8. Sinimaria Ikonen, Anu Eskelin, Tuomas Korkalo
to 29.8. Minna Mukari, Ritva Larsson, Anna-Leena Vilhunen
pe 30.8. Tanja Koskinen
la 31.8. Elina Ruohonen, Annika Bergvik-Forsander, Eeva-Riitta Vilkuna
su 1.9. Jonna Johansson, Mikko Lautiainen, Tuuli Meriläinen
            Mikko Lautiaisen performanssi klo 15.
ma 2.9. Reija Palo-oja, Vesa Arjatsalo, Verna Joki
ti 3.9. Jaakko Tuomainen
ke 4.9. Sanna Kananoja, Markku Arantila, Heini Matveinen
to 5.9. Mira Kankaanranta, Alina Sinivaara, Kirsi Tapper
pe 6.9. Saila Saranpää, Iiris Ruuth, Johanna Mäkitalo
la 7.9.  Johanna Lemettinen
su 8.9. Maija Toropainen, Henna Aho, Elina Strandberg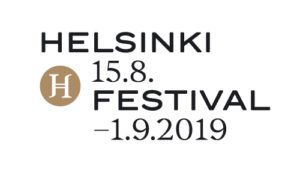 CV, Karuselli – Joka päivä uudet kuvat